四方软核艺术节 - 视觉形象系统设计
Sifang Super Softmuseum - visual identify system


"Sifang Super Softmuseum 艺术节"是一个超级松弛、轻软、包容的艺术事件,一座闹市间浮现的流态美术馆。基于南京四方当代美术馆的当代艺术语境,向各种泛艺术、设计、创意类型的奇人趣物/事开放,结合展览、讲座、市集、音乐、手作、潮玩、运动等形态,开启一次从老山降临城市的晚春奇遇。
"Sifang Super Softmuseum Art Festival" is a super relaxed, soft and inclusive art event, a flowing art gallery emerging from the downtown area. Based on the contemporary art context of Nanjing Sifang Museum of Contemporary Art, it is open to all kinds of strange people and exciting things of Pan art, design and creative types. Combined with exhibitions, lectures, markets, music, handworks, fashion games, sports and other forms, it opens a late spring adventure coming to the city from the old mountains.
2020伦敦金史密斯研究生设计毕业展 - 海报设计
Goldsmiths, university of London MA degree show - posters
(Duarte Ferreira, Rachel Q, Priscillia Chauveau, Jenny Miao)

本次展览主题为"在转译中寻找",从设计构思到视觉呈现是一种转译,从自我探索到面向公众的表达也是一种转译。该学院的设计氛围既严肃又活泼,严谨又开放,因此决定采用以黑白为主的基调,并加以生动的脚部动态。比起迈着沉重的步伐寻找真理,学生们更愿意跳着舞去探索设计的哇!
"Found in Translation" - From design concept to visual presentation is a kind of translation, and from self-exploration to public expression as well. Here, the design atmosphere is both serious and lively, rigorous and open, so we decided to focus on the black-and-white tone with the vivid foot motions. Last but not least, rather than shuffling to find the truth, students are more likely to explore the design with their dancing feet!
黄瓜漫游奇遇记 - 网页设计/影像制作/视觉实验
Qucumber's Adventure in Flatland - web/film/visual experiments
该项目旨在以黄瓜为工具,围绕不同的维度,时间和空间的思考构建拟像。同时,这与无意识训练及其背后逻辑框架有关,是一次寻找自己的创作逻辑的实验。最后结合让·鲍德里亚的拟像四原则的框架,设计出一个网
站
https://qucumber.club/
来归纳分类整个项目作为产出。
It is about using the cucumber, doing unconscious training and exploring the correlated action logic, as well as looking for my methodology of creation, combining the framework of "Orders of Simulacra" by Jean Baudrillard, and designing a website as my outcome to organize the whole process.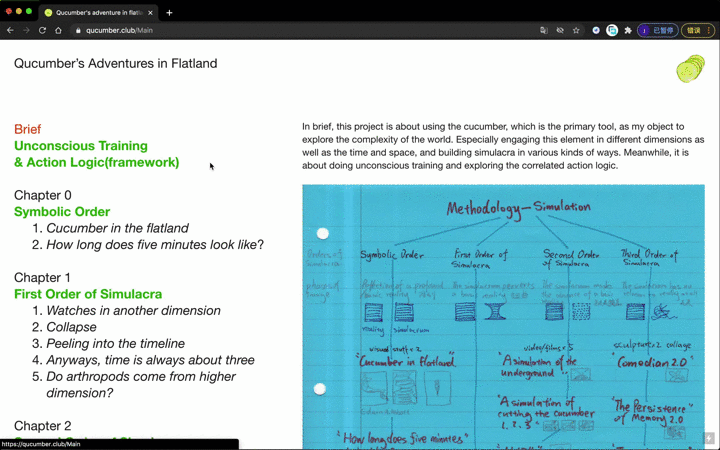 人工辨认智能 - 书籍设计/影像制作
Aidentify - publication/film
该项目围绕区分人工智能与人类这一主题,对相关文献进行整理分类并设计汇集成书籍与影像。本书/影像旨在客观陈述,留给观众对智能区分的无限遐想。
The project revolves around distinguishing artificial intelligence from humans, organizing related knowledge, and ultimately designing a book and film. This book and movie intended to be an objective statement, and give the audience infinite reveries about intelligent distinctions.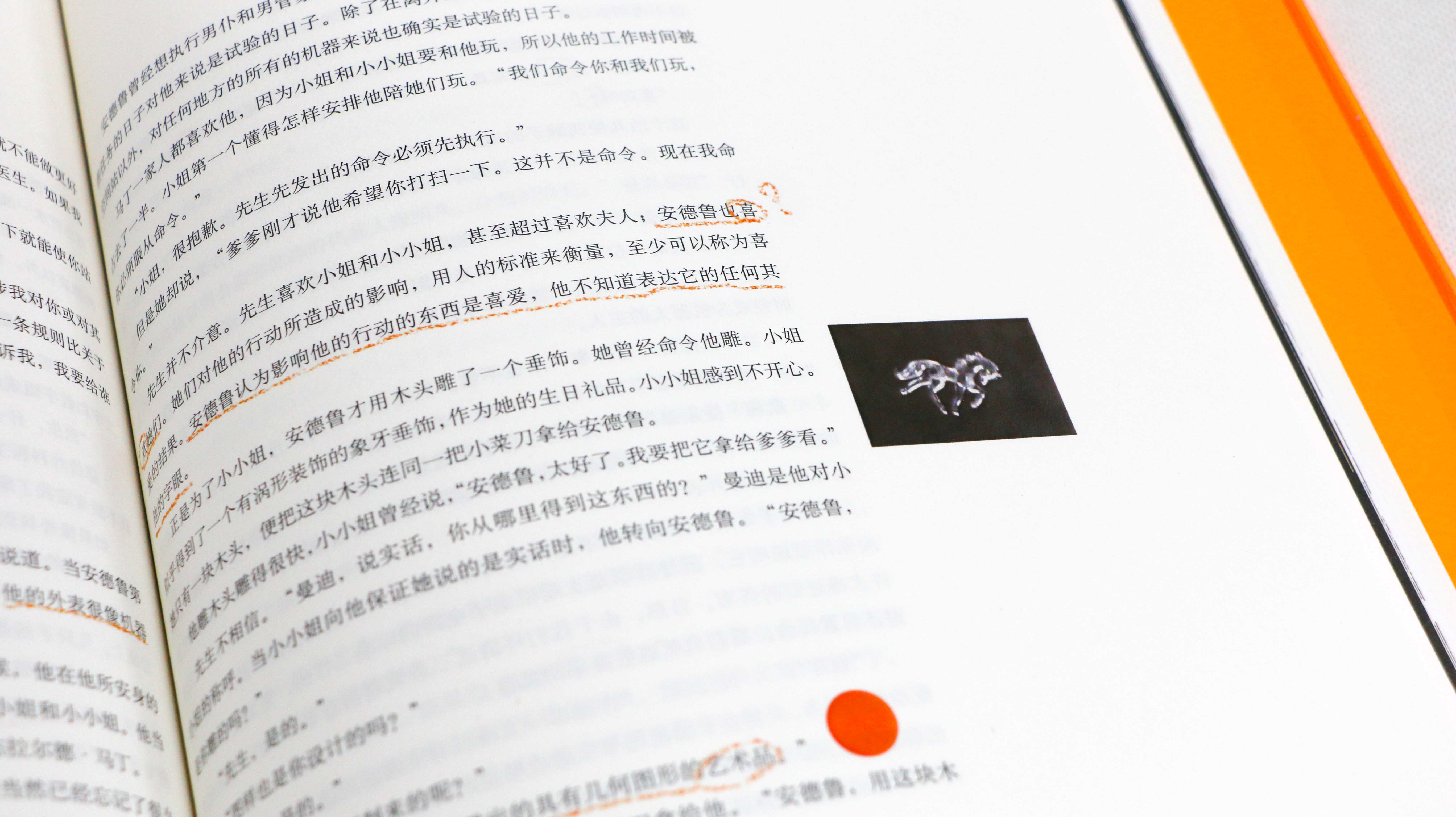 Did Philip Dream of His Success? - 书籍设计
Did Philip Dream of His Success? - publication
本书收集了"Do Androids Dream of Electric Sheep?"(仿生人会梦见电子羊吗)自1920年来各地发行的153个版本的封面,而作者Philip本人可能也没有料想到他的作品对后世的影响之深,即为本书英文对仗名称"Did Philip Dream of His Success?"。此外本书封面选取了小说最经典一章节,是书籍内容与封面的一次置换。

This book collects the covers of 153 editions of "Do Androids Dream of Electric Sheep?" that have been released all over the world, and the author Philip himself may not have expected the depth of the influence his work. And that is why this book called "Did Philip Dream of His Success?". Besides, the cover design selects the most classic chapter of the novel, which is a replacement of the book content and the cover.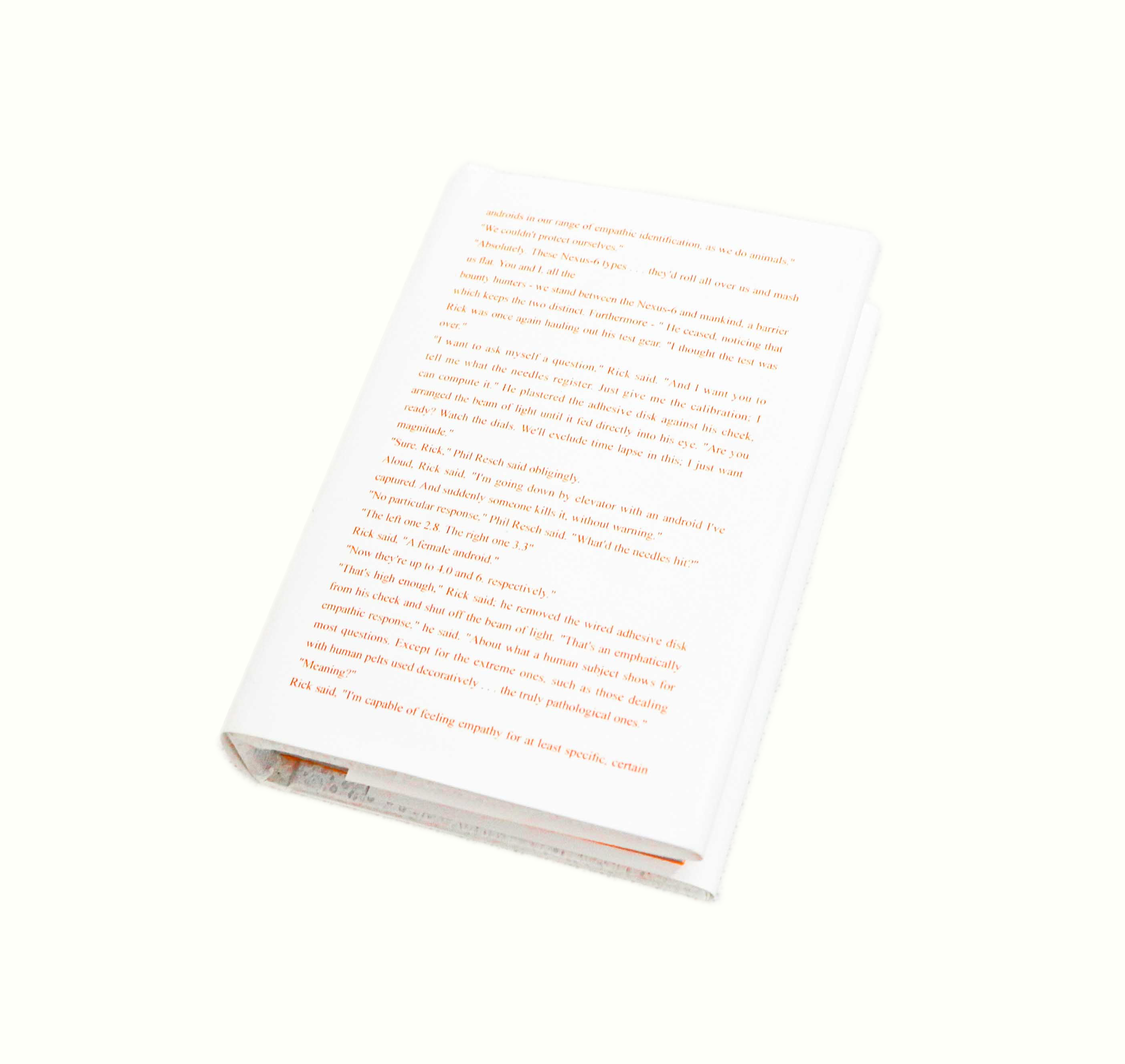 解放咪咪 - 品牌设计
Free the nipple - branding VI
所谓解放咪咪即是自我意识下的解放,是自信、美丽与健康,是随心所欲而非偏于我执。该项目为虚拟组织设计了一套视觉形象。这里并不是宣扬女性就要裸上身出门,只是讨论更多的可能性,当我不想穿内衣就不穿,当胸外扩我也可以由着她自由生长。试想有一天我们觉得女生光膀子和男生一样没什么大不了,那这个阻挡文明进步的马赛克就能够抹去了。
Free the nipple is about the liberation of consciousness, which is confidence, beauty and health. This project designed a set of visual identity for a virtual organization. It is not to preach that women should go out topless, but to discuss more possibilities. When I don't want to wear underwear, then I don't. When my chest expands, then let it grow freely. Imagine that one day we feel that girls shirtless is no big deal like boys, then this mosaic that hinders the progress of civilization can be erased.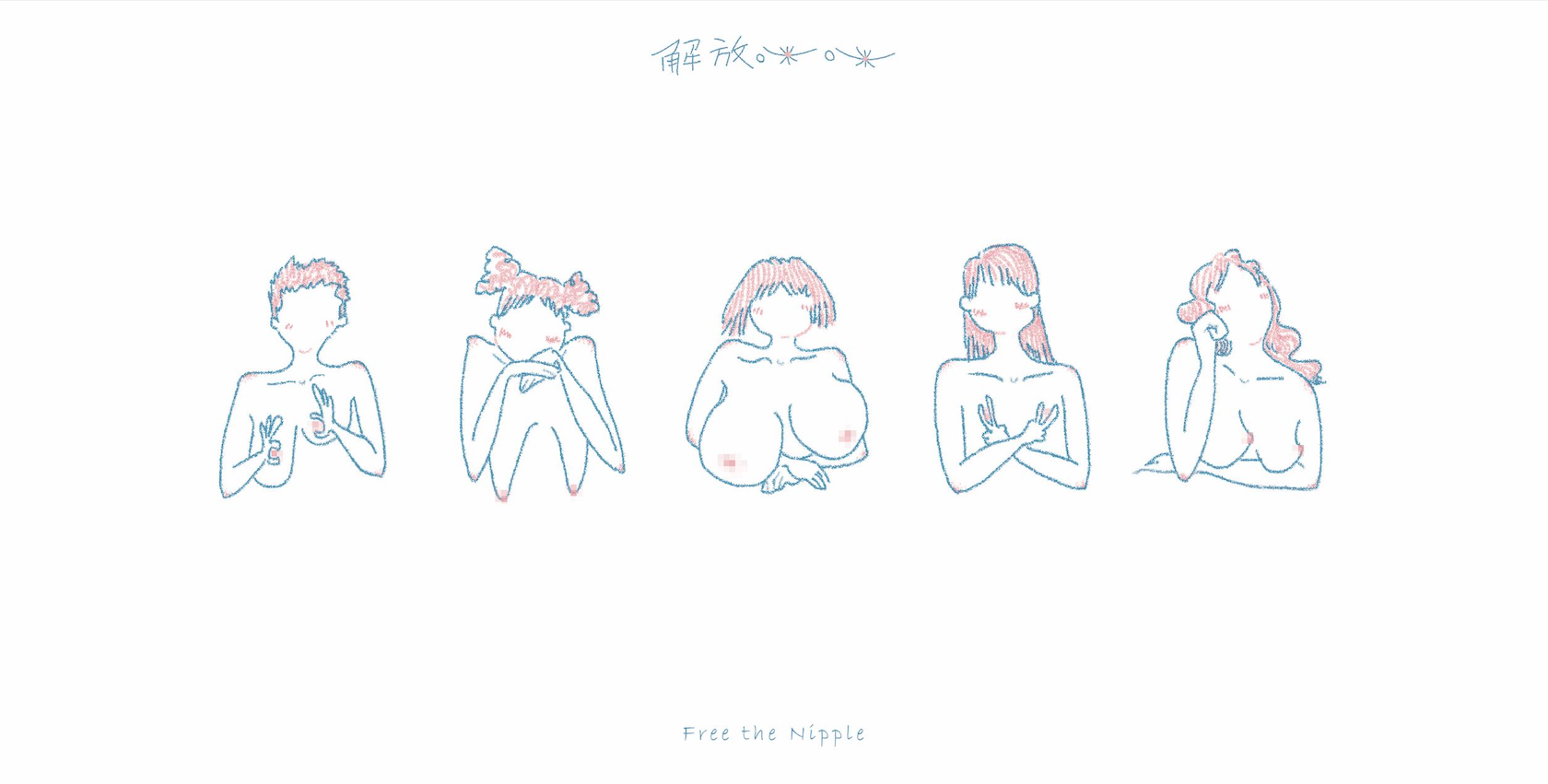 这段影片的创作是基于在英国生活的中国女性的经历。中国学生经常与害羞这一性格挂钩,尤其是经历过囤积式教育的女性。当她们在海外学习,受到另一文化的冲击,羞涩的情况就显得尤为突出
……了解更多
The film is based on the real experiences of Chinese women living in the UK. In my personal experience I have found that shyness usually accompanies with Chinese students, especially girls within the
banking education
. While they study abroad facing another culture, the shyness becomes more prominent
……more
金鱼缸中之脑 - 海报设计
Brain in a fishbowl - poster
这个项目受启发于霍金《大设计》中的"金鱼缸效应"。他提到如果一条金鱼看到的世界是经过折射的,"不真实的",那么人类的眼睛看到的世界也有可能是虚假的。同时在书里他向读者提出了三个问题,为了更好地理解概念我以视觉笔记拓展成三张系列海报,并以此来回应他提出的问题
……了解更多
This project is inspired by the "goldfish bowl effect" in the book "
The Grand Design
" written by Stephen Hawking. What he mentioned in his book is if the world seen by a goldfish is refracted and unreal, then the world seen by the human eye may also be unreal. He has raised three questions in his book. Then I combined his idea with my understanding to complete a set of visual document and finally came out as posters with three related topics to respond his questions
……more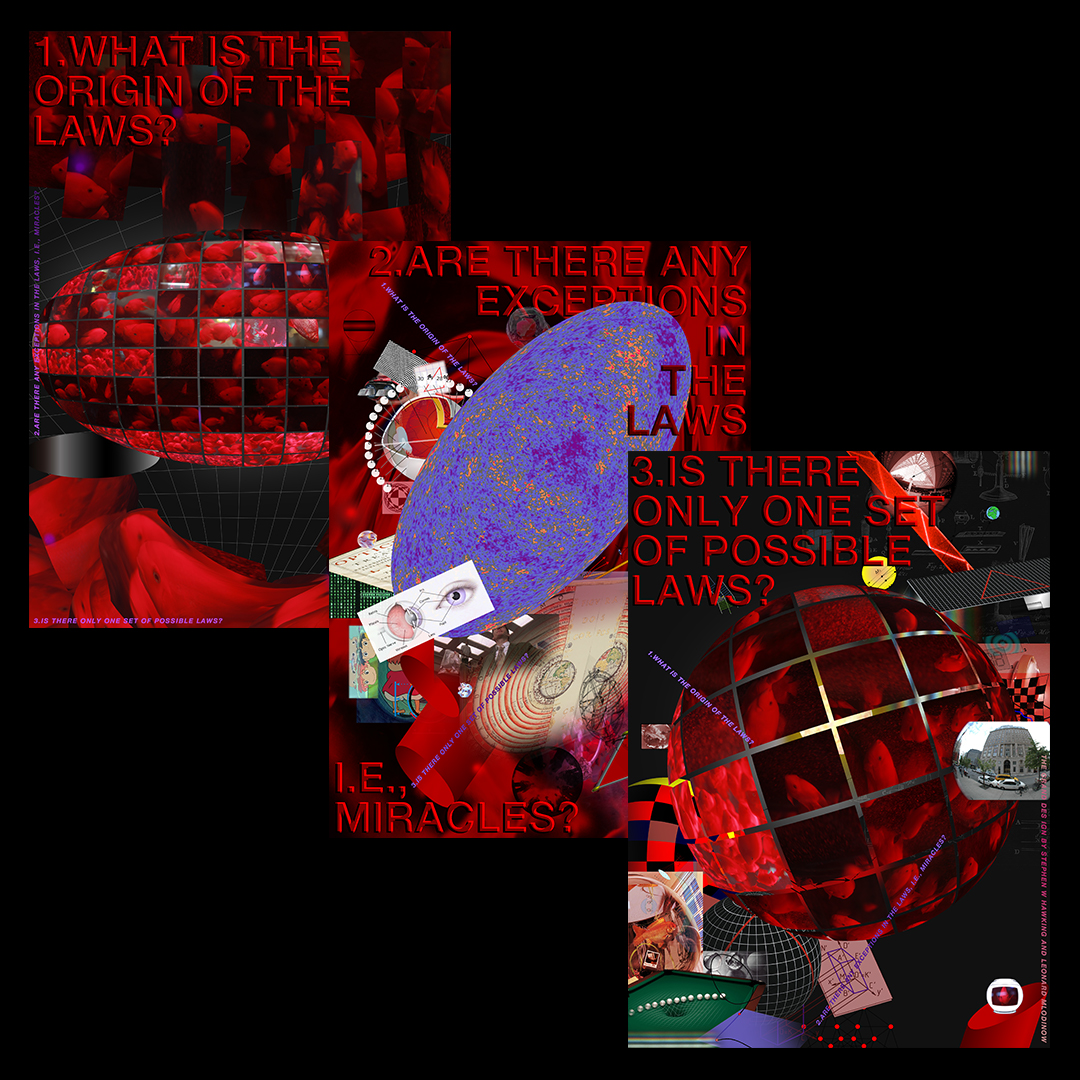 观众 - 影像制作/行为表演
Audiences - film/performance
(Rachel QIU, Priscillia Chauveau, Georgette newman)
影像本身是一种记录,投影是一种投射/透射,这两者的叠加会在空间中产生美妙的"时差",不断重叠,就有无数的观众。该项目的初衷是借物来引领思考,运用投影仪的特性来"玩耍"。
The film itself is a kind of record, and the projection is transmission. The superposition of the two will produce an incredible "time difference" in the space. When the images are continuously overlapped, there will be countless audiences.






宇宙中三种最热门的打招呼方式 - 影像/行为表演


Three of the most popular languages to say how r u - film/performance


点头微笑碰手肘,握手挥手说你好。
躺下蹲下起立转圈,手舞足蹈也向你问好。
好久不见,你还好吗?


Nod, smile, touch elbow, shake hands, wave and say hello.
Lie down, squat, stand up, spin, dance around and say hi.
Long time no see. How are you?





"一定是外面出了问题" - 摄影


"There must be something wrong outside" - photography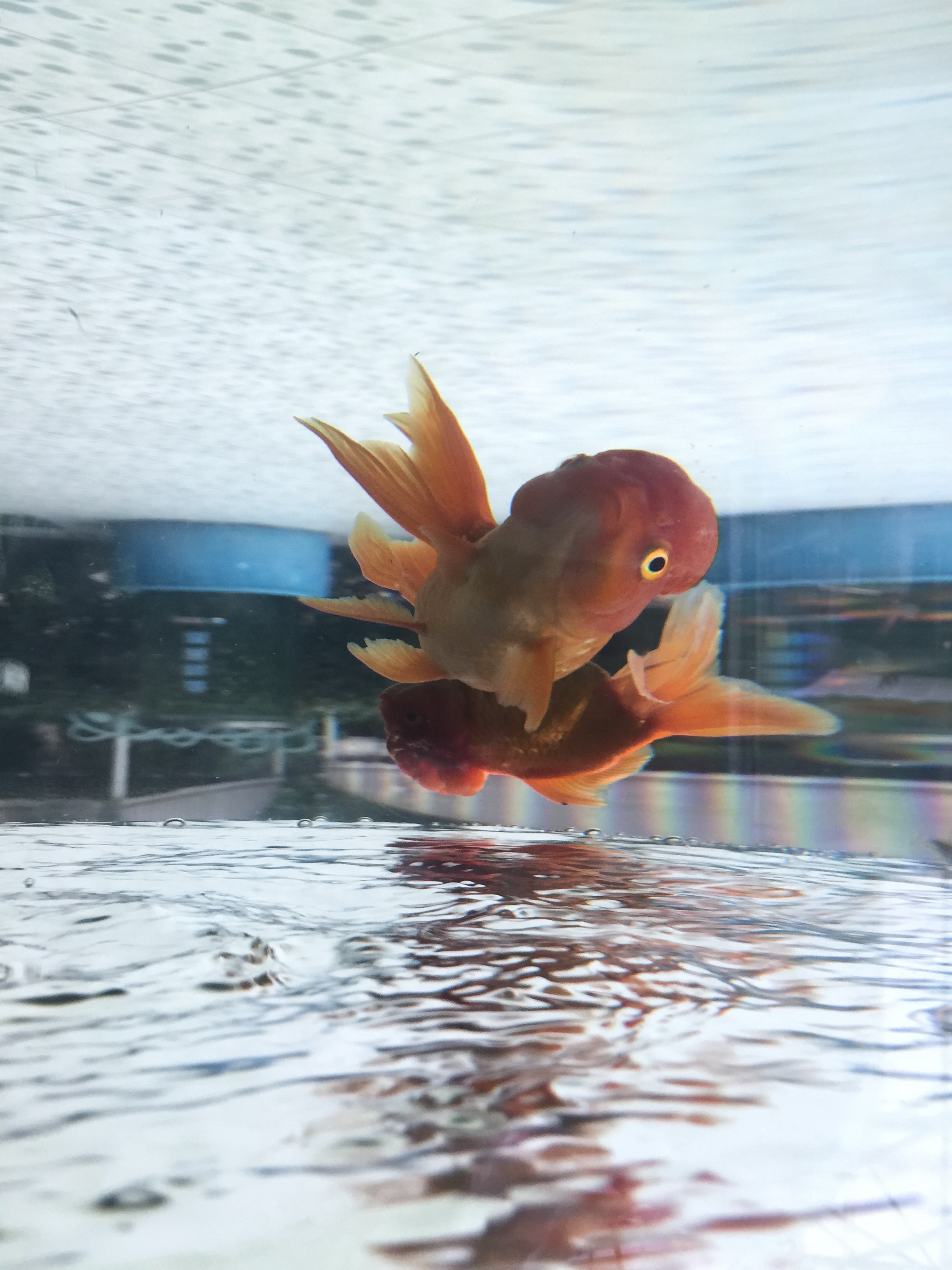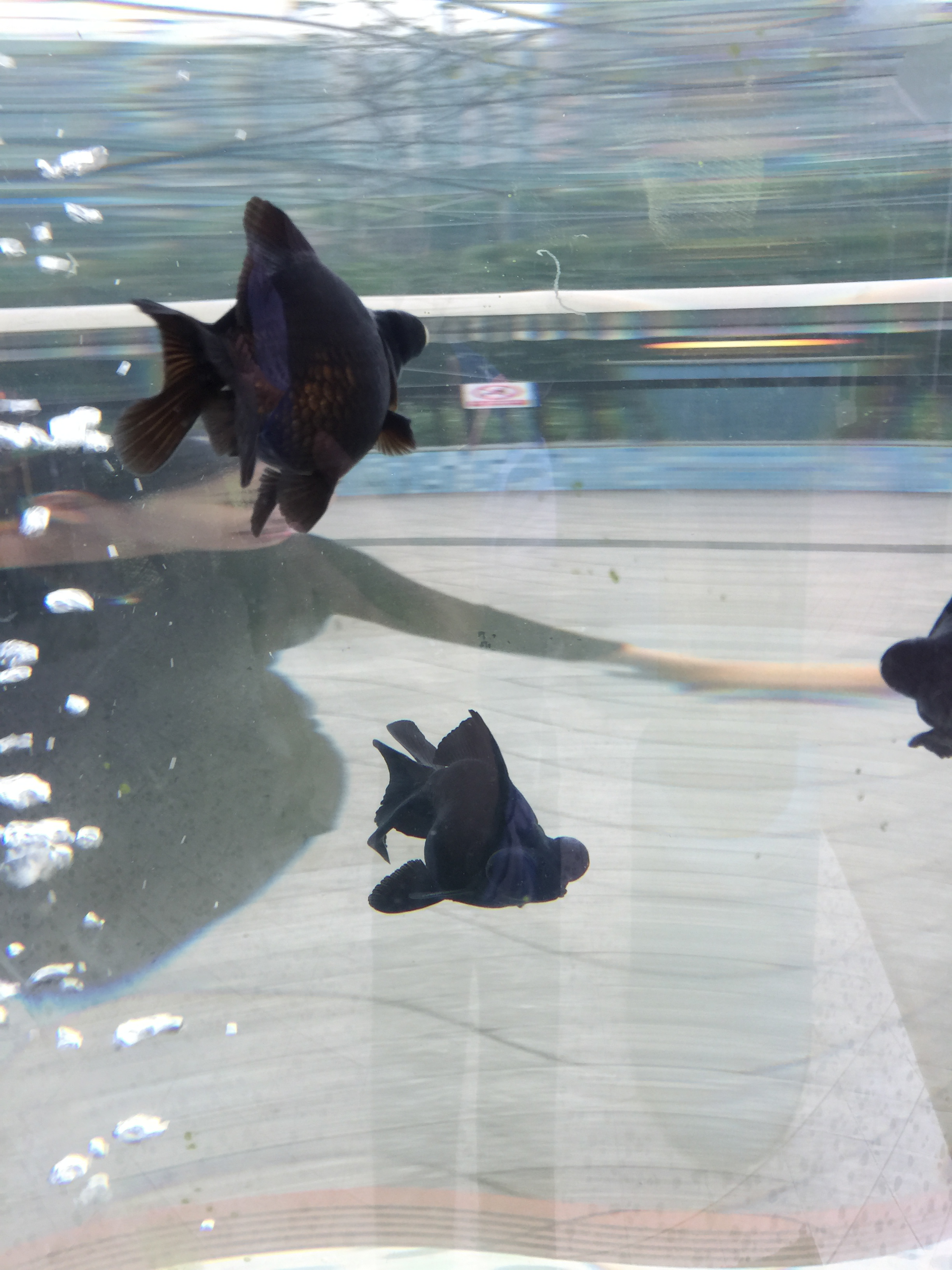 一切死亡都有冗长的回声 - 影视制作
Echo of Death - film
这个项目源于北岛的诗歌《一切》,特别是最后一句话"一切死亡都有冗长的回声",他的诗有种让我保持平静的魔力。 因此,我以我的方式向他致敬。
This project originated from Beidao's poem "ALL", especially the last sentence "All death has a prolonged echo", which has the magic of making me calm. Thus, I pay tribute to him in my way.